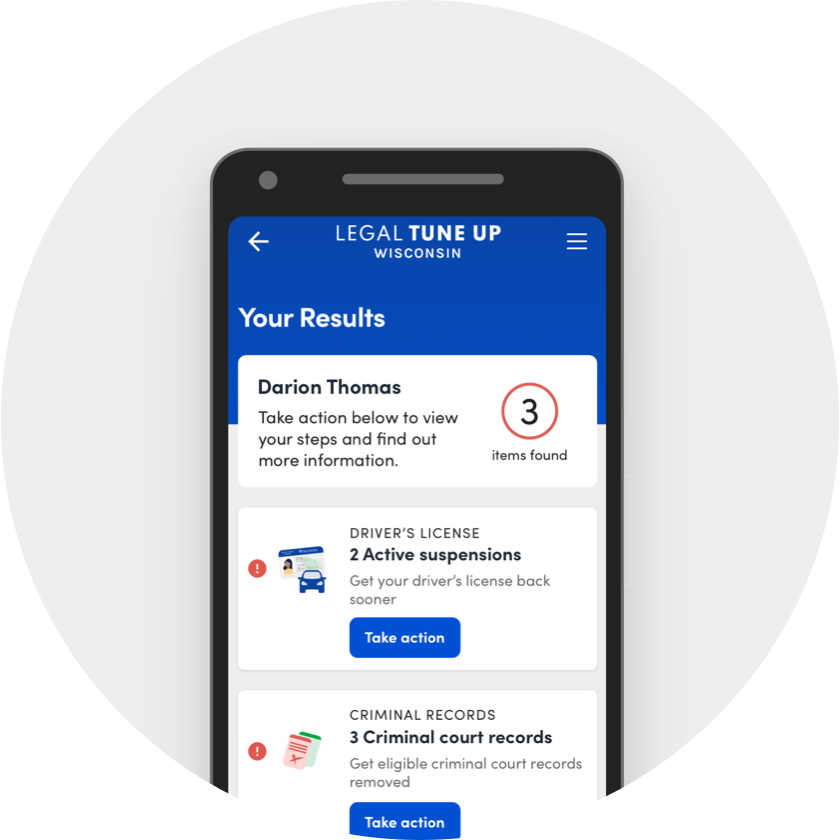 Legal Tune Up Wisconsin from LIFT Dane is a new app that uses publicly available data (driver's license, criminal, eviction, court, and child support records) to help people identify and address legal issues on their own.
From LawSites:
In its initial launch, the app enables users to see if they have past eviction or criminal records on Wisconsin's online public records database that are eligible for removal.  If so, the app automates creation and filing of the appropriate paperwork with the court to request removal (including sending the paperwork by regular mail).
LIFT Dane, a social justice collaboration created to improve the financial well-being of residents of Dane County, Wisconsin, is a collaboration between the UW Law School's Economic Justice Institute, Inc. and Center for Patient Partnerships, Legal Action of Wisconsin Inc., and the Employment And Training Association (EATA) of Dane County.  LIFT Dane was born out of The Alliance for the American Dream, an initiative of Schmidt Futures that invests in state and local projects with the potential to help people reach the middle-class. In 2018, LIFT Dane won $1.1 million in Schmidt's national challenge.