Yesterday, the Law Librarians Association of Wisconsin put on an excellent program about Recollection Wisconsin, a free web resource that brings together digital cultural heritage resources from Wisconsin libraries, archives, museums, and historical societies and shares them with the world in partnership with the Digital Public Library of America.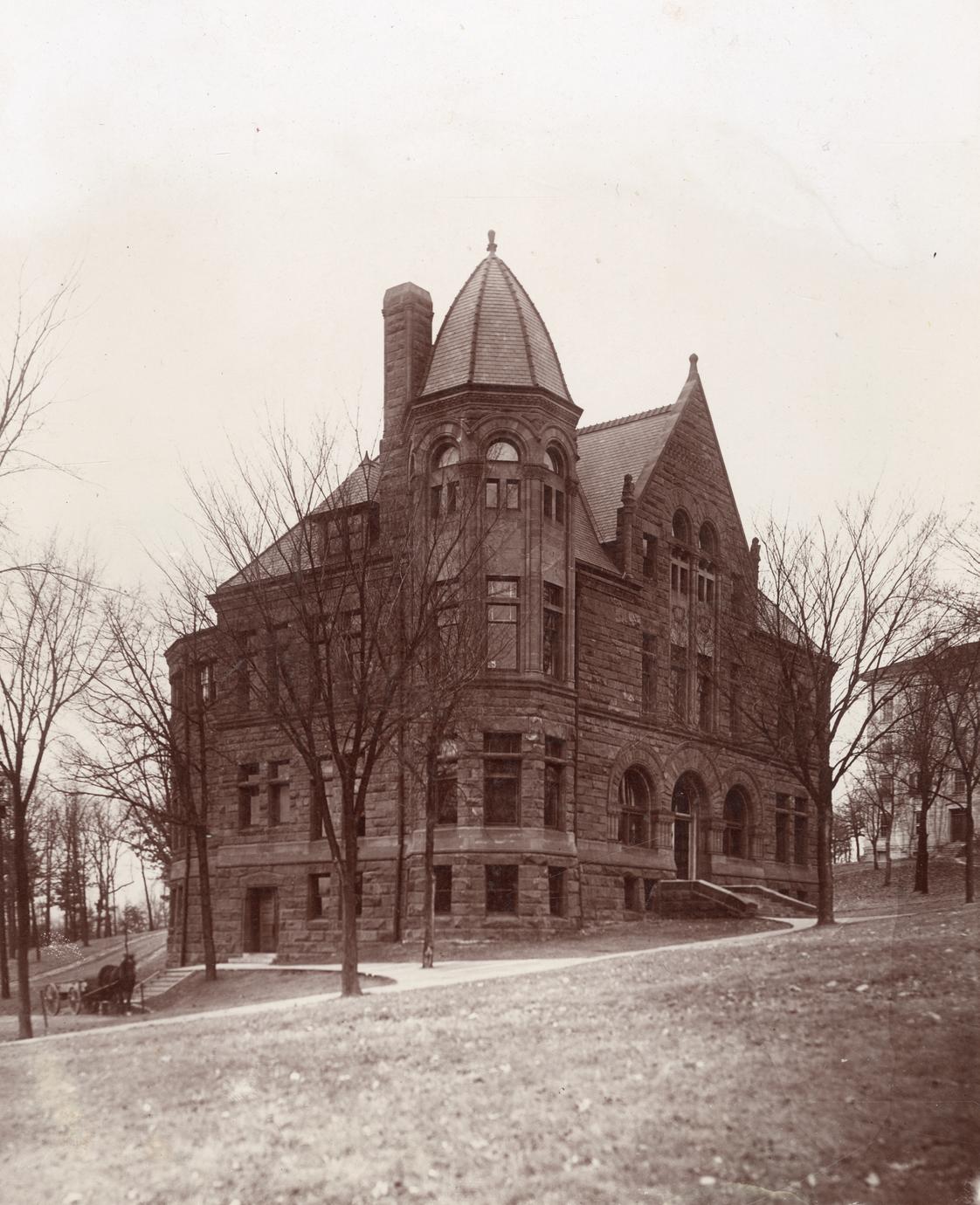 Speaker Andi Coffin explained that the collection contains thousands of photographs, maps, letters, diaries, oral histories, artifacts and other historical resources representing every county in Wisconsin and are freely and openly available to all. Users can search all items contributed by content partners or browse collections to explore a particular subject (like industry or immigration) or a specific format (like maps or yearbooks).
I was particularly excited to see that Recollection Wisconsin has many photos from our own UW Law Library and UW Law School dating back to the 1870s.  Some of these photos I had never seen before.  There are photos of our students and faculty and many of the law building and law library.  Some of my favorites include this photo of the "old law building" from 1891 clearly showing the two stone gargoyles which later became the UW Law mascot.  And another photo of two students posing with the gargoyle in 1964 shortly after the old building was demolished.
A search for the words lawyer and attorney returned all kinds of interesting content including a recording of a "Jewish comic duet" in Yiddish from 1919 called "The judge and the lawyer," reports on the "Regulation of the legal profession in Wisconsin" from the early 2000s, a, 1842 WI Territory petition requesting that an "attorney for bill" be designated "so debtors will be responsible for what they owe, court costs will be fair, and attorneys can be assured a standard fee for their services," and numerous WWI service records.
Recollection Wisconsin is a consortium administered by WiLS and managed by six Governing Partners: Wisconsin Historical Society, Wisconsin Department of Public Instruction, University of Wisconsin-Milwaukee, University of Wisconsin-Madison, Milwaukee Public Library and Marquette University.